Children's Book Illustrator & Branding Designer

with over 9 years of experience, I loved climbing trees when little and want to get back into roller skating 

✩
​​​​​​​
I am highly driven by my values and my intention of assisting others in growing towards the continuous best versions of themselves through connecting with their inner light, acting from a place of alignment. I highlight wellness and self-care through designs / content that support introspection, self-knowledge, and appreciation.
Children's Illustration:
I help authors and agents in need of an excellent illustrator by creating the most magical and outstanding picture books, so that the target audience gets captivated immediately. (Stories & Educational)
My ideal client creates stories with a strong emphasis on mindfulness, spirituality (non-religious), and empowerment, with the kids being the protagonists. I also strongly enjoy working with "magic" related books as well.
I do what I do because thrive with being part of the positive stories that get kids to continue believing in the magic of life and the universe, even as their future adult selves. I still do believe in all those good things, because I also had those lights in my life while growing up. It is my time to be that light for others as well. 
I see my character Angie in educational books for children, covering history, geography, biology, and any subject you can think about.
Branding Design:
I help service-based entrepreneurs who do not want to "get lost in the pile" by creating a strong visual identity that makes their brands memorable so they can more easily grow their businesses into the next level. (Corporate & Freelance) 
While Children's Illustration is my main focus, I choose to work with select businesses on Branding Design, as I am also really passionate about this area.
If you'd like to contact me, feel free to reach out at:
veronicaparra@veroparra.com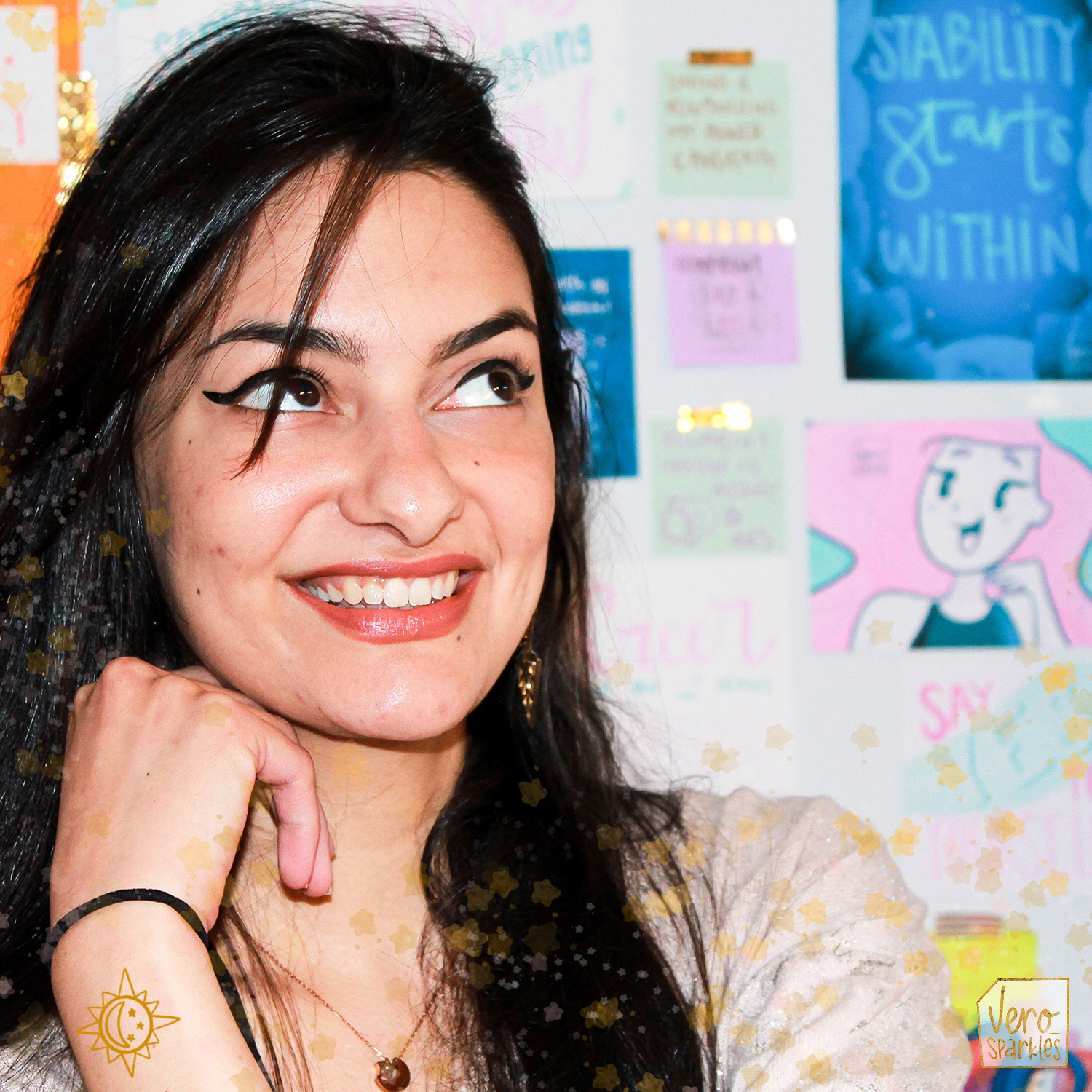 Thank you for stopping by, have a lovely day!